The NEV Zip Up Hollow Letter Print Bodysuit is a stylish bodysuit made of durable, high-quality materials. The unique hollow letter print design and zip-up feature make it stand out from other bodysuits. The stretchy fabric provides a comfortable wearing experience, and the long sleeves offer good coverage and warmth. It's perfect for various occasions such as parties, dates, and casual outings, and is available in different sizes to suit your preference.

Material: streatchy.
Style: sexy girl.
Clothing details: Halter, open-back, letter print.

Popular Pairing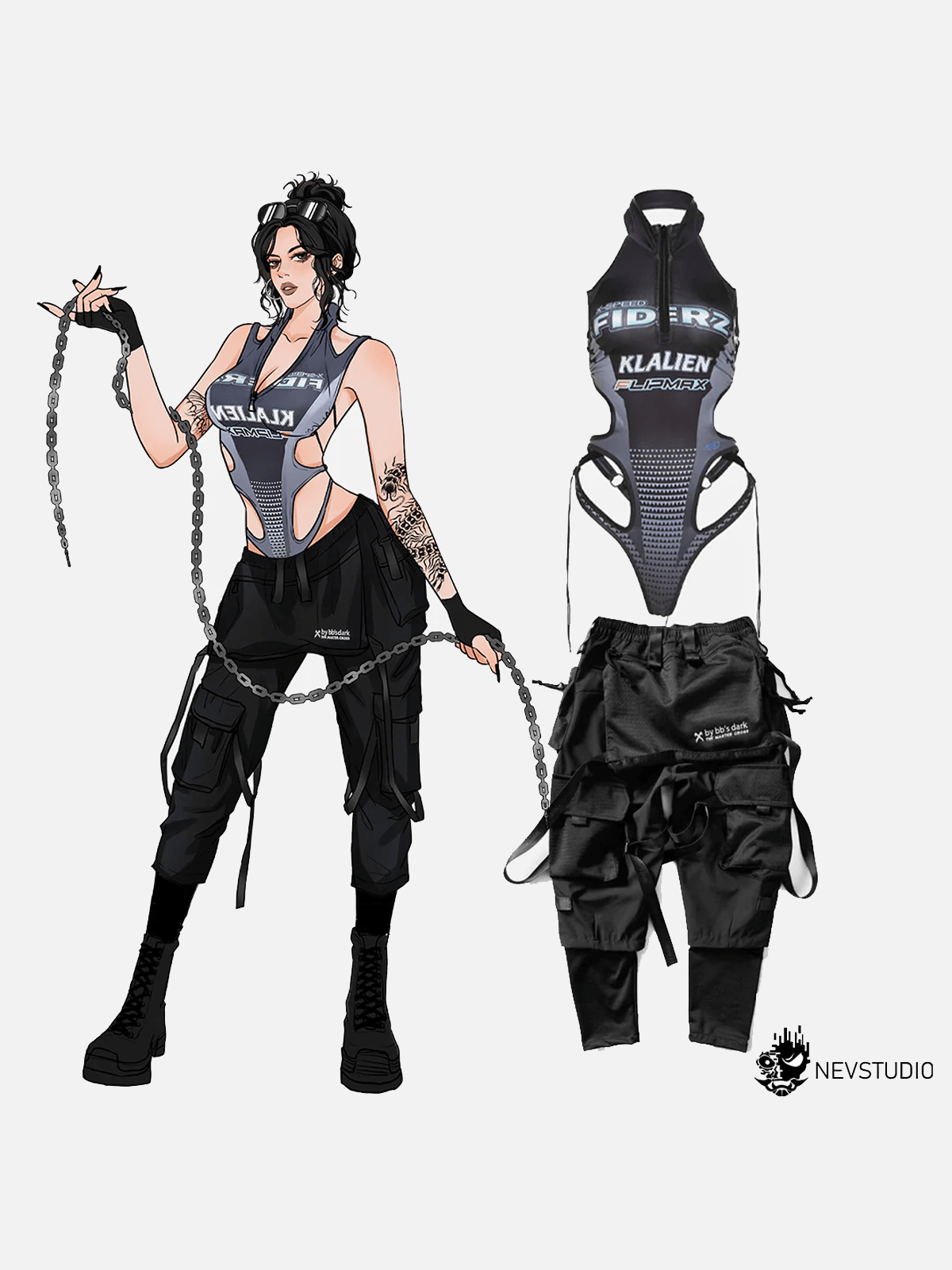 SIZE GUIDE